3d Section Rendering
The picture below shows the 3d section of a machinary or a cutaway drawing.
About the Present Rendering Service
The Dehydration Machine 3d model were made to generate static images. This client was an engineer who wanted a technical illustration to give a clear and comprehensible view of a machine he had designed. The way we chose to make this presentation it was with part of the outside omitted to reveal the inner parts.
The client used the static image generated from the 3D model to display in a stand fair exhibition and as promotional printed material.
The 3D model were accurately made according to the design. The 3d rendering is non-photorealistic, it seems more a stylized representation to photorealism.
The aim of this presentation had more to do with conceptual tecnical explanation than aesthetic aspects.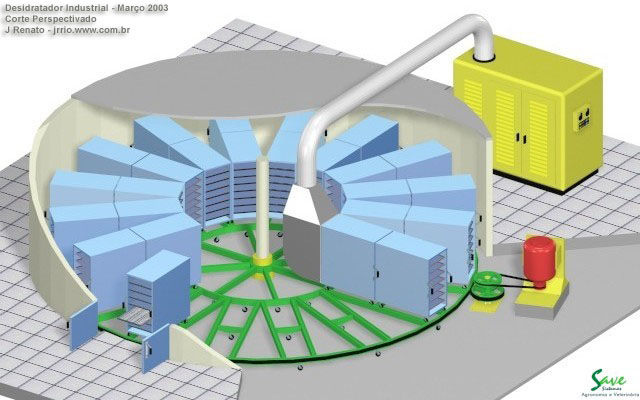 About the 3d Modeling and 3d Rendering Process
Regarding the 3d modeling work, to built the 3d models shown in this page I used Autocad software. Regarding the render process, I used an old version of 3dsm max, the 3d Studio r.4.

www.jrrio.com.br - All rights reserved - Autor no G+ - Privacy Policy