3d Interior Design | Bar Cafe 3d Visualization
3d visualization regarding the interior design of a Cofee Bar.
Coffe Bar - Restaurant
These Static CGI Renderings were produced for an architect who wanted to show a Proposed Caffe Bar to his clients. The 3D model was built only to generate still computer graphics images.
It is an interesting project where awnings are fixed between existing concrete beams to make the canvas roof, the are also part of the decoration scheme. A low voltage track lighting system is seen to accommodate halogen light bulbs. The systems would be fixed to enables precise light source positioning in architectural environments. A granite bar counter, glass shelves and bar tools were part of the design. Click here to see another Coffee Bar enlarged interior view.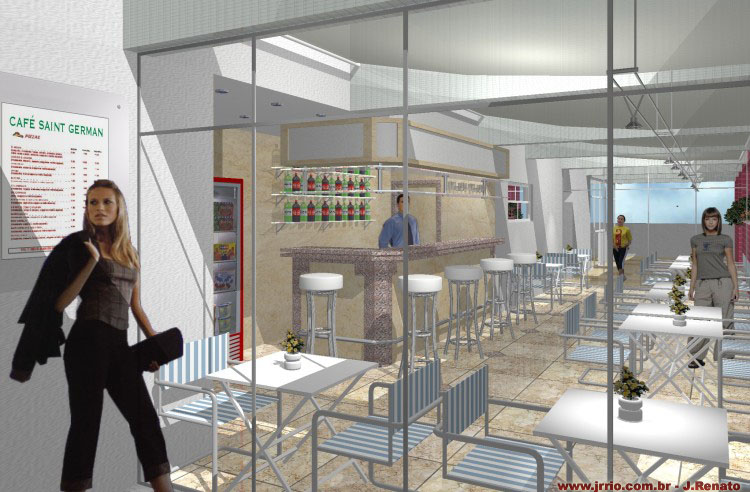 3D Commercial Renderings - Coffee Bar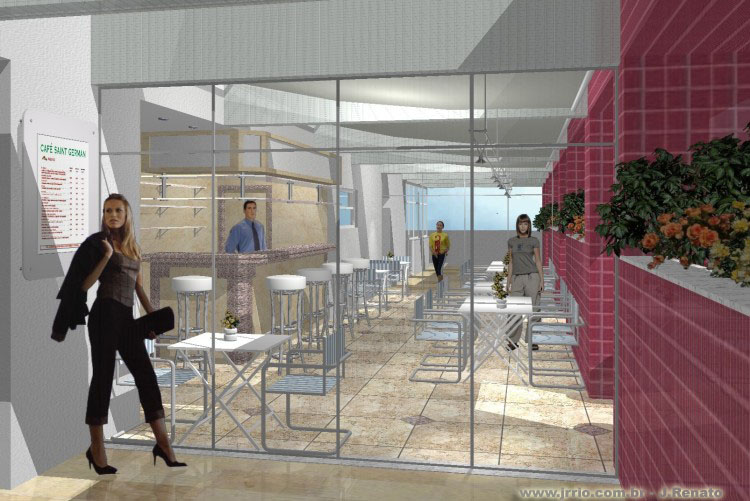 3D Interior commercial rendering Coffee-Bar in Rio, 2005
Technical Comments
I used only Autocad 2004 software to make the 3D model and the render the images. This 3D model was built only to generate static images.