House rendering
3d exterior architectural visualization of a colonial style beach house.
Beach House / Countryside House
It is a new version of another presentation made by me, intially in 2002. I made this new version in 2004.
I used the same 3D model, which it was very well done work in terms of 3D architecture model. I changed the house colours and textures, vegetation and people in the scene. I wanted something more close to my liking and put it in my portifolio.
Moreover, till 2004 I was not used to rendering using Autocad. I usually used Autocad only to build 3D meshes. So this rendering was an experience that I made to taste the Autocad 2004 capabilities in terms of rendering.
So, this images was render using only Autocad 2004.
The house is seen in the static images in day light and lit up at night and in the moon light.
The architectural perpsective renderings shows eye level views and the aerial view to give a better comprehension of the tiled roof shapes.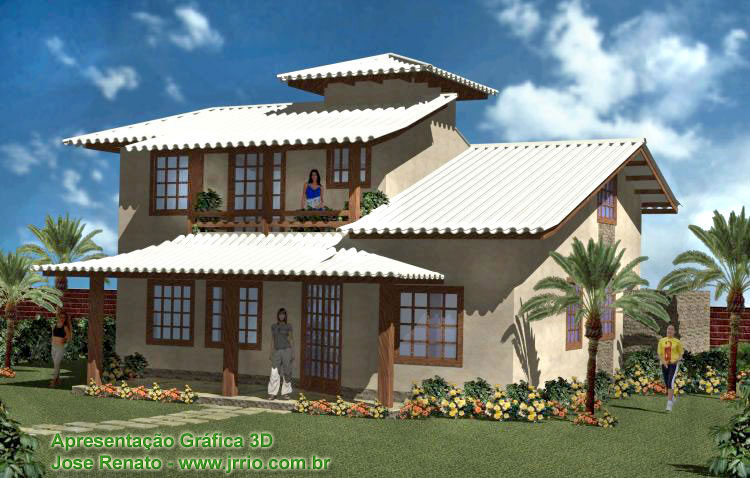 Two storey rustic colonial style beach house surrounded by its lawn and gardens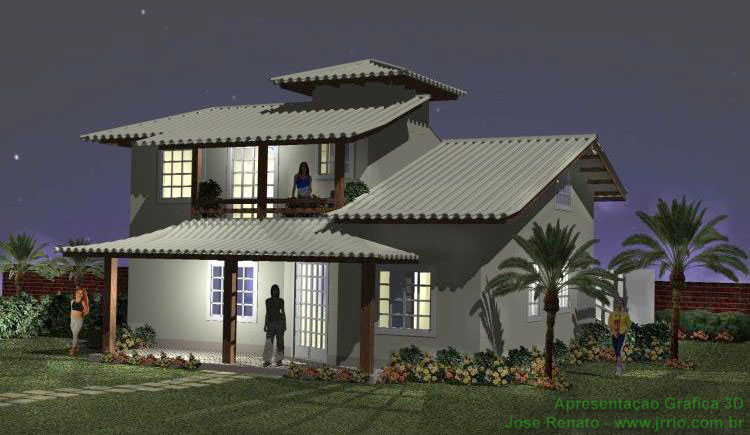 Beach House lit up at night and in the moon light | Architectural Perspective Rendering
Technical Comments:
3d max was not used to render the images. Both the 3D model and the rendering process were made using Autocad software.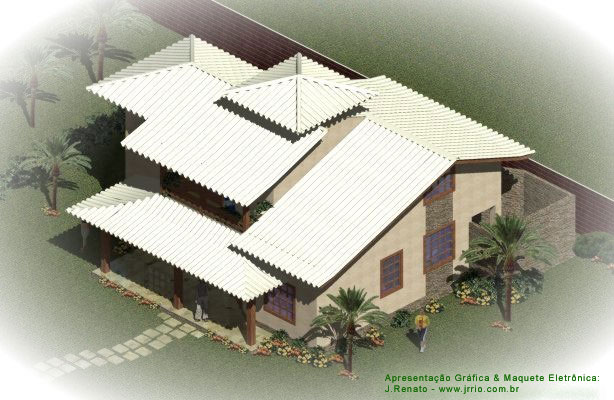 3D House rendering - Two storey beach house aerial view